Welcome to the New FatherWathen.com
We are happy to bring you our revised website, which will serve the growing needs of our apostolate more effectively. Here are a few additions which should enhance your experience with FatherWathen.com:
Better previews of Father's sermons and Radio Essays, with option to either purchase a download or order a CD in our store.
More organized and usable layout of content.
The new Father Wathen Blog, which will bring news and updates on our activity, as well as highlight and comment on Father's writings and sermons.
We have spent much time in facilitating this update, and we hope you enjoy it. If you have any comments or suggestions, please see our "Contact Us" page.
Father's Radio Essays Now Available!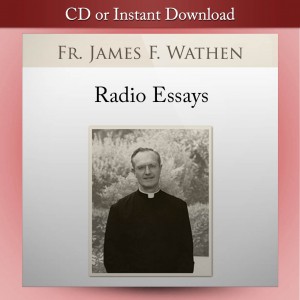 We have been very fortunate in that we have located the original masters to most of the Radio Essays that Father gave in the early 1990′s. Our audio engineers have further cleaned the old recordings, and we now have them available in three formats: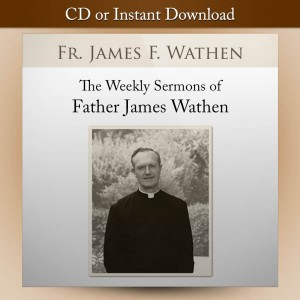 Instant Mp3 Download
Multiple Audio CD's
A Single Mp3 CD.
Also available are many of Father's weekly sermons, which will also be available in the above formats.
All audio products have previews, so one can listen to the entire sermon from the website before purchasing.
I Know Mine and Mine Know Me – Two Volume Set Now Available!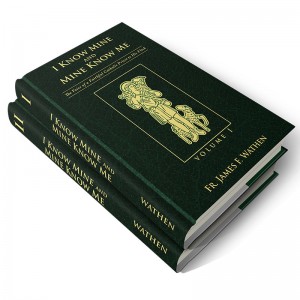 During Father's final battle with leukemia, Father still made time to send out sermons to his followers, primarily through E-mail. We have compiled these final messages into this beautiful hardbound set, which encompasses over 700 pages, including an appendix with Father's personal notes and a complete topical index. Volumes are covered in beautiful foil-stamped bonded leather. . .a handsome and valuable addition to any Catholic library.