Who Shall Ascend Now Available to Pre-Order!
We are pleased to announce that, after more than three years of careful preparations, Father Wathen's monumental work Who Shall Ascend? is now available for preorder, in two volumes. There are two options:
High-Quality Perfect-bound Softcover
High-Quality Bonded-Leather, Foil Stamped Hardcover (Limited Quantities)
Pre-order now prior to September 1 to take advantage of Free Shipping!
Father's Radio Essays and Sunday Sermons Now Available!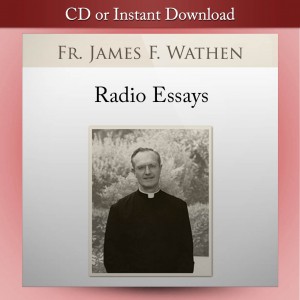 We have been very fortunate in that we have located the original masters to most of Father's Radio Essays and Sunday Sermons, totaling over 300 tracks. Our audio technicians have further restored the old recordings, and we now have them available in three formats: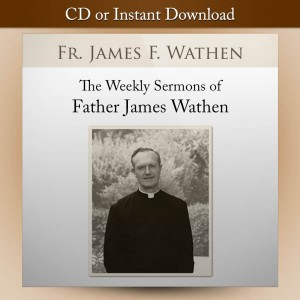 Instant Mp3 Download
Multiple Audio CD's
A Single Mp3 CD.

Preview entire sermon free!